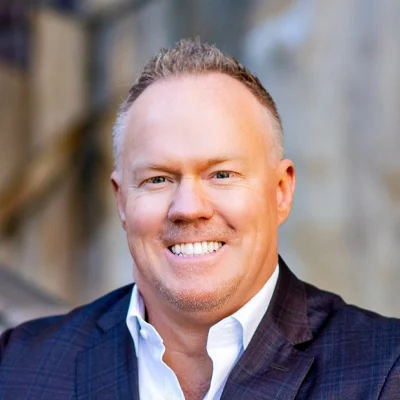 Chiropractor
Dr. Jason Black D.C.

Dr. Black's resilient desire to continue learning and improving his skills has led him to share his simple but powerful steps to living a vibrant life even if you've been told that there is nothing that you can do about your current loss of health, there is hope and real treatment available outside of the traditional medical model of medications and surgery.
Dr. Jason Black is passionate about leading his patients towards a life of health, happiness, and abundance helping thousands of patients since 1999. Dr. Black's mission is "to help his patient create extraordinary health and live their best lives possible, by focusing on the underlying causes of their illness and showing them how to get well and stay healthy for a lifetime of good health".
What motivates Dr. Black after decades of treating patients is, "It is very rewarding to help a person achieve their desired outcome and get back to doing the things they once enjoyed and have lost the joy or ability to do prior to seeing me. I am blessed to do what I get to do; I absolutely love helping people It makes me very happy helping people naturally, getting them well without drugs or surgeries! For me, it's all about providing an exceptional patient experience and delivering on the patient's expectations of getting their lives back so they can enjoy the health and quality of life they want and deserve!"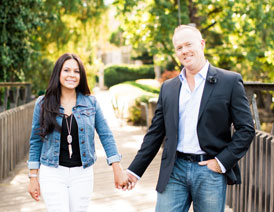 Dr. Jason Black grew up living on both coasts, and in the Midwest, as an "army brat" son of Army Officer LTC EC Black, III, and retired principal Joy Black. He has a twin brother Josh, a Physical Therapist who lives in Tennessee with his family, and an older sister Tara who lives in Florida. Dr. Black attended George Mason, Radford University, and the University of Tennessee before enrolling in Parker University to pursue his Doctorate in Chiropractic Medicine (D.C). Dr. Jason Black has studied under faculty and scholars to further his education. "I have committed to the lifetime student mentality. I love learning and enjoy teaching my practice members, patients, and community about health, natural healing, and how to apply the simple and easy steps to living your best life, intentionally!
When not at the practice, Dr. Black is an active father who loves spending time with his five children and his beautiful wife, Brittany, enjoying swimming, biking, exercising, or doing yoga. Dr. Jason is also a mentor for many students at Parker University, is a co-founder of the Chiropractic philosophy group EPOC, in Dallas TX, and Dr. Black hosted a live weekly radio program 'Attaining your Maximal Health Potential' in which he shared practical advice on how to get well and stay well, outside of the typical medical model of drugs or surgery, with a long list of expert guests, the program ran from 2001 to 2013 broadcasting from Dallas, TX. Dr. Black has been in practice since May 1999 and practices Chiropractic and Physical Medicine at Ethos Medical Group, located in the city of Irving TX.
Pain Management
Dr. Kamlesh Sisodiya M.D.
Kamlesh Sisodiya is a Texan by choice. He has lived in Texas for 25 years. He graduated from The University of Houston for undergraduate studies. He then attended medical school at the University of Texas at San Antonio. He fulfilled his internship in internal medicine and his residency in anesthesia at Geisinger Medical Center Danville, Pennsylvania.
He completed a fellowship in pain management at Richland Memorial Hospital through the University of South Carolina. He has practiced anesthesia and pain management since 1996. 
OFFICE HOURS
---
Monday
8:00am - 6:00pm
---
Tuesday
8:00am - 6:00pm
---
Wednesday
8:00am - 6:00pm
---
Thursday
8:00am - 6:00pm