Insomnia and Fatigue in Irving TX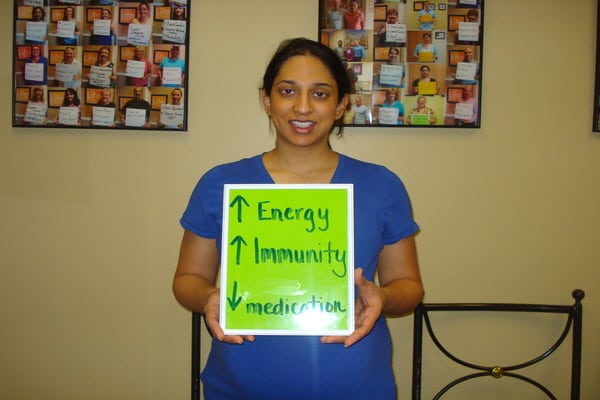 Schedule Your Consultation Today!
Dr. Jason Black
Welcome to Our Office
Dr. Jason Black's
Specialized Process
At Ethos Medical Group in Irving TX, our team has helped countless patients manage and even overcome back pain, numbness, headaches, neck problems and many other disturbances in their body. While patients may initially begin care with us for one of those reasons, they often discover the other benefits that chiropractic care brings once their nervous system returns to normal function—frequently, they find a vast improvement in their energy levels and sleep patterns. If you are struggling with insomnia in Irving TX contact our office today.
---
How Can Chiropractic Care in Irving TX Help Insomnia & Fatigue?
When we aren't sleeping well night after night, it can take a serious toll on our health and body. Worse than a sleepless night is the next day, where we feel sluggish and tired constantly.
There is no quick fix or magic adjustment for Insomnia or Fatigue, (or any other symptom) as such we don't offer to treat the symptoms, rather we look at other possible triggers or contributing factors that can cause your body to have restless sleep, daytime fatigue, and low energy! The manifestations of Subluxation are many and oftern ignored, the first step is a consultation and exam if we feel we can help.
To best determine if we can help, we will ask a lot of questions, and order tests to best qualify your case as one we can help. We look for a disturbance elsewhere in your nervous system, this interference is called a subluxation! If we believe we can help with the nerve interference, and correct the it, Dr. Black will make specific recommendations, after reviewing your test results with you!
By giving your body a specific adjustment where it needs it, we can restore balance and function to your spine that directly helps your body work as it was designed to. The pent-up energy in your muscles can finally be released during the day when you're up and moving and allow you to rest in the evening, this is one reason Chiropractic can produce the benefit of more energy , less fatigue, and better rest.
We don't guess with your health, WE TEST! Learn more about our modern technology to best analyze your body's function.
To best determine if we can help we perform a detailed history, in-office musculo-skeletal and nerve testing, along with our in-office wellness lab.
---
Start Feeling Better Today
If you're dealing with sleep difficulties or tiredness and fatigue during the day, consider contacting our practice to find out how we can help improve your life. We look forward to working with you on your journey to health!