Polychromatic light therapy (PLT) in Irving TX

Welcome to Ethos Medical Group. We specialize in providing cutting-edge photomodulation light therapy services in Irving TX to help alleviate pain, injury, and inflammation in a non-invasive manner. Common conditions include: Head and neck pain, facial pain, neuropathy, arthritis, autoimmune, and myofascial syndromes, among others.
---
low-level light therapy in Irving TX
Our state-of-the-art technology utilizes low-level light therapy to stimulate cellular activity, resulting in increased circulation and tissue repair. This therapy is completely non-invasive and has no negative side effects, making it an excellent alternative to traditional pain management techniques.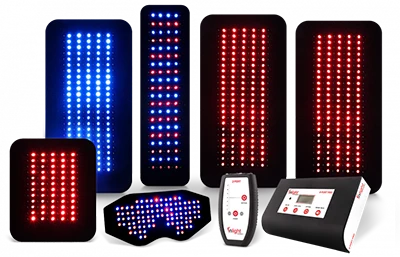 At Ethos Medical Group, our experienced and knowledgeable team of professionals is dedicated to providing personalized care to each of our patients. We work closely with you to develop a customized treatment plan that meets your unique needs and goals.
Whether you're suffering from chronic pain, an acute injury, or inflammation, our photomodulation light therapy can help you feel better and get back to living your life to the fullest. Contact us today to schedule a consultation and learn more about how we can help you.
Schedule Your Consultation Today!