WE HELP PEOPLE IN PAIN FIND RELIEF AND LASTING RESULTS!
Chiropractor * Author * Educator * Lecturer * Husband * Father
Chiropractor Irving TX
Welcome to Ethos Medical Group, located in the heart of Las Colinas, city of Irving, TX.
Dr. Black has been serving Irving, Farmers Branch, Addison, Grapevine, Southlake, Coppell, Dallas, and surrounding neighborhoods, since 1999.
We help people with acute or chronic pain resulting in suffering & loss of quality of life due to a variety of neuro-musculoskeletal conditions.
We see great results with the following conditions & symptoms: Headaches, Neck Pain, Neuropathy, TMJ, Sciatic Pain, and Disc Problems such as spinal disc bulges or herniating discs. In addition, we help patients suffering from arthritis, joint pain, auto & sports injuries as well as pregnancy pains, newborns, and children of all ages.
We love helping moms & dads, golfers, athletes of all ages, IT professionals, and retirees, feel younger, and have more energy & quality-filled lives.
Ethos Medical Group
This article is here to help you gain a basic understanding of how our Irving chiropractors can help you and your family.
Chiropractic care is the practice of using spinal alignment to alleviate a wide variety of physical ailments, including muscle strain, neck pain, chronic back pain, and more. This is accomplished by adjusting the position of the spinal column to its proper shape, providing a non-invasive solution for pain relief. 
THE HISTORY OF CHIROPRACTIC CARE
The word "Chiropractic" is derived from the Greek words "cheir" (hand) and "praktos" (done) combined to mean "done by hand." It was chosen by the developer of chiropractic care, Daniel David Palmer. In 1895, D.D. Palmer performed a chiropractic adjustment on a partially deaf janitor, Harvey Lillard, who later reported that his hearing had improved due to the change.
D.D. Palmer opened the first chiropractic school two years later, and in the century since, chiropractic professionals have used spinal adjustments to help people prevent and cope with back pain, carpal tunnel, muscle strain, headaches and migraines, and a variety of other physical ailments. Millions of people benefit from the work of Dr. Palmer today.
WHAT KIND OF TRAINING DOES A CHIROPRACTOR HAVE?
Chiropractic doctors go through a minimum of four years of schooling at a chiropractic college, generally preceded by an undergraduate degree in the basic sciences or several years of experience in a prior relevant health care field.
Students of chiropractic care must spend a minimum of at least 4,200 hours with their teacher, and a minimum of 1,000 hours of fully supervised clinical training with an instructor as they learn the appropriate diagnosis and treatment techniques to help heal your body and restore it to its natural, fully functioning state.
At Ethos Medical Group our chiropractic team is ready to meet with you to discuss your needs. We will help to design a program that is right for you. We look forward to meeting you.
HOW CAN CHIROPRACTIC CARE HELP YOU?
Many people dismiss chiropractic as being something only for back pain, but chiropractic treatment can be used to treat a wide variety of physical issues, such as migraines and headaches, chronic pain, carpal tunnel, pain due to injury or muscle strain, and much more.
Ethos' Specialized Process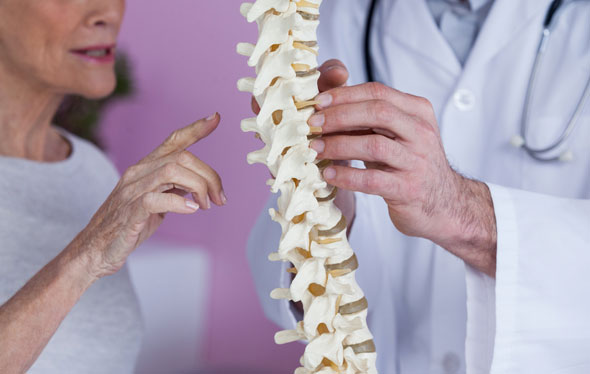 UNDERSTANDING
CHIROPRACTIC CARE
ETHOS' APPROACH IS BASED ON EXPERIENCE WITH THOUSANDS OF CASES
"My first technique is loving service!"
Maybe you've suffered from persistent pain, numbness, or even fatigue for years or you've explored other avenues to get well without success. If you've felt discouraged by conventional medical options that don't address the cause of your condition, you've come to the right place!
Irving Chiropractor Dr. Jason Black wants to help you get on the path toward peak health and wellness, naturally by focusing on helping your body function normally again.
At Ethos Medical Group, patients have been enjoying natural, drug-free, gentle and specific chiropractic care since 1999. From infants to seniors, patients of all ages can experience the many benefits of chiropractic care.
Irving's Best Chiropractor and Functional Health Expert, Chiropractor Dr. Jason Black gets results when other methods fail to, due to his process that has developed over the past 2 decades, his experience, use of the latest technology and old fashioned, listening. Dr. Black personally takes the time to get to know his patients and their concerns. During a comprehensive one-on-one consultation, you'll be asked about health challenges you've experienced in the past as well as any current complaints you have. He'll also discuss with you your health goals and let you know how he plans to help you achieve them.
We don't guess when it comes to patient care! As no two patients are exactly alike, no two chiropractic care plans are identical. We offer Chiropractic, Non Surgical Spinal Decompression, Physical Therapy and the latest in alternative medical options. The consultation, exam, and imaging all guide Dr. Black's best recommendations for each patient. Dr. Black will actually listen to each patient and understand their unique situation, their past and current health history, looking at diet, physical and emotional stress levels, and understanding each patient's expectations. Thereafter Dr. Black takes a customized approach to evaluating and caring for his patients. He has a variety of techniques, both manual and instrument-assisted, at his disposal to provide the care you need.
Dr. Black's "We test, we don't guess" philosophy along with his exceptional approach to creating extraordinary health and wellness for his patients, he has built a solid reputation for delivering outstanding care, with results! Dr. Black has been a pillar of the Dallas-Fort Worth community with his community outreach and education efforts in both radio and public speaking to reach those in need with compassion, clarity, and insight on the underlying causes of illness and suffering in our community. Dr. Black has been sought after by patients from all over North America and as a result of his radio program has had the opportunity to provide care for people from more than 40 countries. Additionally, many patients will fly into the DFW area to receive an evaluation and recommendations from Dr. Black.
My goal is to help our patients reach their health goals in a caring and supportive environment. Since first opening our doors in the summer of 1999 I have committed to adding the best technology, tools, and staff to allow predictable results and offer the best care available, anywhere.
---
our patients get lasting results
Our most successful outcomes are from patients tend to want a functional approach that addresses the actual underlying causes of their condition, not a Band-Aid, or just symptom relief, that only offer temporary results and even worse these types of care fail to address the root of the problems. Dr. Black has advanced training and expertise in over a dozen techniques that offer his patient safe, gentle, and a scientific program of care, within a functional and natural approach to regaining health.
By getting the safe, natural, and functional care they need at Ethos Medical Group, our patients will be well on their way toward relief, restoring their quality of life, and learning how to prevent the problems from returning. In addition to his regular office hours, Dr. Black teaches at his monthly seminars in the evenings, typically once a month, for his patients to come learn more about a lifestyle that supports their health goals. Dr. Black is a true teacher of health, as such in addition to providing quality Chiropractic care, he enjoys educating patients about how their body works and lifestyle changes they can make to prevent future health issues.
Many patients heal and recover from a variety of ailments and discover how much richer life can be when they feel their best!
Regain your quality of life, Overcome pain, injury, and suffering while we work to rejuvenate your health and function. We want to help you to get active again with our truly functional approach to health, utilizing, Chiropractic care, Spinal Decompression, Physical Therapy, and injections, for joint conditions, allowing a lasting result to fixing your problems at the root. 
Contact us today to schedule an appointment!