Stress Relief in Irving TX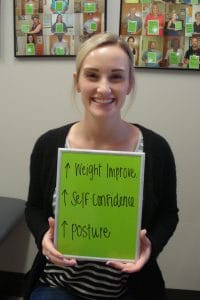 Schedule Your Consultation Today!
Dr. Jason Black
Welcome to Our Office
Dr. Jason Black's
Specialized Process
Warning Signs that You are NOT ADAPTING WELL to Stress in Irving TX (Chemical, Physical, & Emotional):
Increased blood pressure
Insomnia
Back/Neck Pain
Numbness/Tingling Anxiety Heartburn
High Cholesterol Depression Headaches
Irregular Periods
Jaw Pain
PMS Symptoms
Lack of Focus
Fatigue Digestive Disorders
Emotional Eating
Poor Posture
Blood Sugar Imbalances
Weak Immune System
… just to name a few of the possible symptoms that are commonly associated with the nerve system having functional loss!
Traditional medicine is extremely useful for EMERGENCY situations, but the majority of health problems that we seek care for have stress as the underlying trigger. So, when the body gives these warning signs, traditional medicine often responds with drug therapy—a "pill for every ill". That's not working, if the definition of "WORKING" is your family enjoying real health, not just symptom suppression or disease management with powerful drugs!
---
Addressing the source of stress in Irving TX
There is a BETTER WAY to lasting health and quality of life.
I am not the doctor of the future—I AM the Doctor of the present, who is FOCUSED & PASSIONATE about getting to the root cause of disorders, by educating on why you get sick and develop aches and pains, and inspire a practical strategy to get you from pain, stress, illness, …. to wellness and fulfillment, and living your life on purpose.
How can we help? What's really underlying that is contributing to your loss of your health?
Let's find out, how we can help!
First step is a complimentary consultation, and our comprehensive exam of your spine!
Your exam is the key! We don't guess, we test! We provide and 8 Part exam BEFORE we ever make recommendations for care.
From your cells… to your spine… to your LIVING your best life!
It all starts with a phone call! Contact us to get started!
Yours in the quest to Live your best life POSSIBLE!