A Modern Guide to Understanding Neuropathy in Irving TX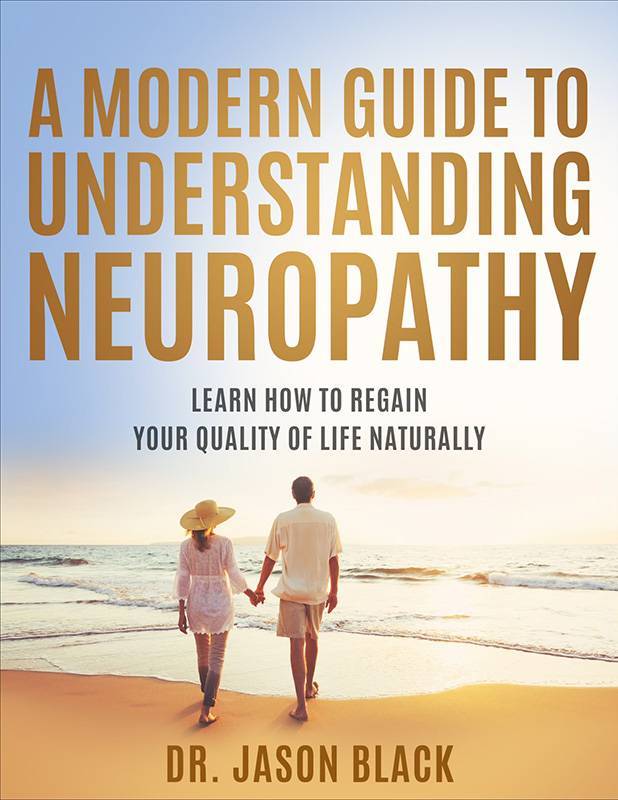 Dr. Jason Black has dedicated his life to helping others improve their health and vitality. Dr. Black's resilient desire to continue learning and improving his skills has led him to sharing his simple but powerful steps to living a vibrant life even if you've been told that there is nothing that you can do about your neuropathy in Irving TX! There is something that can be done and this guide will show you what steps to take! In this powerful resource, you'll learn:
The truth where the United States ranks in healthcare compared to other countries and how these statistics can be a big wake up call for you.
How the body really heals and why this is critical to your understanding of what needs to be done, and the timeframe required to heal.
Why you should care how well your nervous system is functioning, and how that relates to your reversing your neuropathy.
How to reverse the effects of neuropathy without medication.
Learn how to design your health using the fundamentals of food, exercise, and cutting edge therapies provided in our office.
A better approach to reversing spinal pain with the power of the Neuromed system
The devastating effect that sugar has on inflammation and neuropathy.
A new breakthrough technology that can rebuild your nerves and reverse and restore healthy nerve impulses in your body.
A way of eating that makes sense, gives you energy, and helps you say goodbye to neuropathy related pain, tingling and numbness.
How to get out of the downward spiral of disease and move into a vibrant and healthy lifestyle!
How a certain list of medications have been known to cause or aggravate your neuropathy.
Essential nutrients to naturally help decrease inflammation and reverse neuropathy, without the need for side-effect riddled medications.
The benefits of light therapy and how it can regrow neurons.
Dr. Jason Black is passionate about leading his patients towards a life of health, happiness, and abundance heling thousands of patients since 1999. Dr. Black's mission is "to help his patient create extraordinary health and live their best lives possible, by focusing on the underlying causes of their illness and showing them how to get well and stay healthy for a lifetime of good health". What motivates Dr. Black after decades of treating patients, "It is very rewarding to help a person achieve their desired outcome and get back to doing the things they once enjoyed and have lost the joy or ability to do prior to seeing me. I am blessed to do what I get to do, I absolutely love helping people It makes me very happy helping people naturally, getting them well without drugs or surgeries! For me it's all about providing an exceptional patient experience and delivering on the patient's expectations of getting their lives back so they can enjoy the health and quality of life they want and deserve!"
When not at the practice, Dr. Black is an active father who loves spending time with his five children and his beautiful wife, Brittany, enjoying swimming, biking, exercising, or doing yoga. Dr. Jason is also a mentor for many students at Parker University, is a co-founder of the Chiropractic philosophy group "EPOC", in Dallas, and hosted a live weekly radio program 'Attaining your Maximal Health Potential' in which he shared practical advice on how to get well and stay well, outside of the typical medical model of drugs or surgery, with a long list of expert guests, the program ran from 2001 to 2013 broadcasting from Dallas, TX . Dr. Black has been in practice since May 1999 and practices Chiropractic and Physical Medicine at Ethos Medical Group, located in city of Irving, TX.
Schedule Your Consultation Today!